John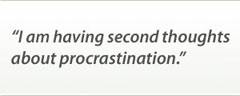 John Sherman founded Sherman & Co. Public Relations in 1991 after many years of providing in-house public relations and marketing to corporations and nonprofit organizations. A native Hoosier, John received his B.A. in English and Journalism from Indiana University and did graduate work in African Literature at the University of Ghana. He has been Managing Editor of Indiana Business Magazine and Editor of El Palacio, the magazine of the Museum of New Mexico. He has also worked as a newspaper columnist and feature writer, radio commentator, freelance writer, author, and language-arts instructor. John has served on the marketing committees and boards of several nonprofits, both in Santa Fe and Indianapolis. In Indianapolis, he has served on the boards of Child Advocates, the Indiana State Museum Society (now Foundation), the International Center, and the Indianapolis Press Club, and he helped direct and publicize the American Field Service program in central Indiana. He also served on a number of nonprofit boards when he and his family lived in Santa Fe prior to their move to Indianapolis in 1985.
The author of nine books, John has received three Individual Artist Grants from the Indiana Arts Commission. He frequently lectures and reads from his writings around the state. He was interviewed by George Liston Seay on " Dialogue, " the national radio program, about his book War Stories: A Memoir of Nigeria and Biafra. The interview may be heard on the radio archive Talking History at the University at Albany, State University of New York. For more information on War Stories, as well as other books John has written, please visit mesaverdepress.com.
John received a Creative Renewal Arts Fellowship in 2005 to pursue activities related to War Stories: A Memoir of Nigeria and Biafra. As a result, the book was adopted as a college textbook by Northwestern University and is under consideration by other colleges and universities. He also wrote the libretto for a three-act opera, "Biafra," which takes place during the war. An excerpt of the opera had its world premiere in December 2006 in Indianapolis. The 20-minute performance, which was scored and conducted by Nathaniel Blume, is available on YouTube (in three parts of a little more than seven minutes each) as well as on the Mesa Verde Press website. John and Nathaniel are currently seeking funding to complete the scoring and workshopping of the opera.
John participated in three conferences in 2009 and 2010 where he spoke about his experiences in Nigeria/Biafra in the 1960s, using excerpts from his memoir and the opera in his presentations. The first, the Women in Africa and the African Diaspora International Conference, was held in Abuja, the capital of Nigeria, where he connected with many academics at Nigerian universities, among others, and enjoyed his return to one of his favorite countries, as he describes in a blog post, "Back Home Again in…Nigeria." The second conference, at Marquette University, was devoted to a discussion of the Nigeria-Biafra Civil War. John presented a paper on his experiences before and during the war. The opera excerpt was shown at a reception for all who attended. He also participated in the 2010 Igbo Studies Association conference at Howard University School of Law and spoke at a group session and showed a video of the opera. Next step? Returning to Nigeria (and elsewhere in Africa) soon, he hopes, to visit several universities and lecture on his Peace Corps and Red Cross experiences, as well as discuss such topics as conflict resolution and transforming personal experiences into artistic works.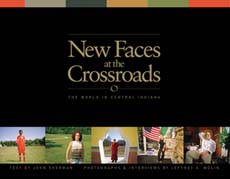 John's most recent book is New Faces at the Crossroads: The World in Central Indiana, illustrated by photographer Jeffrey Wolin (Indiana University Press, 2007). New Faces, commissioned by the International Center of Indianapolis, focuses on both the great diversity and the number of immigrants who have arrived in this part of Indiana in the past few years. He is at work on several other book-length manuscripts, including collections of published works (humor, short fiction, and essays) and novels. He is planning to write a second libretto.
John is listed in several editions of Marquis' Who's Who in America and Who's Who in Finance and Business and is a member of Authors Guild, PEN American Center, and ASCAP.
Oh, yes, that photo? It's a branding iron, just to remind you of one of our many services. No, never fear, we won't heat this one up – we have a much more benign, though just as effective, approach to branding. This item was given to John, by the way, when he was writing Santa Fe: A Pictorial History, by Mela Ortiz y Pino de Martin, the elderly daughter of José Ortiz y Pino (1874-1951), who used it on his New Mexico ranch. Maybe, since his father's name was Juan Ortiz (1851-1929), it might have been used by him, as well.
José, John, Juan. Branders all.
John's poetry and photos (on large-format, unframed posters) have been displayed in many exhibitions, including the Indianapolis Artsgarden, the StutzArtSpace, and Indiana Humanities. Some posters are for sale.